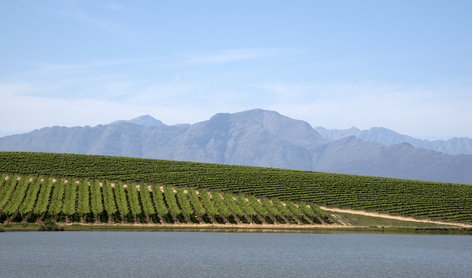 Vineyard : Painted Wolf's Wines
This is a paragraph. Click here to edit the text. Just click here to add your own content and make changes to it.
This Vineyard gets its name from the highly endangered painted wolf (African wild dog). The Painted Wolf Wines supports the conservation of and the protection of the diminishing wild spaces of Africa, through its donations to the EWT.This range of wines comprises small volume, premium wines from exclusive and sustainably-farmed vineyards. They share our small-scale wine making equipment with one of the region's biggest producers, Leeuwenkuil Family Vineyards. Over the past 13 years they have worked in their experimental cellar crafting small batches of wine. This relationship allows Painted Wolf Wines access to some of the best vineyards in Paarl and the Swartland.Some interesting stories abound of their wines. For example, Guillermo' Pinotage is named after their good friend Billy 'Guillermo' Hughes. He was among the first investors in their winemaking and conservation adventure, trading grapes for shares in Painted Wolf. Billy is an uncompromising exponent of organic farming with a keen interest in biodynamics. Since 2013, Kasteelsig vineyard, from which the grapes of this wine has been derived, has been organically certified. Another wine's name is derived from the scientific name for an African wild dog, Lycaon Pictus, and is derived from the Greek word Lycos for a wolf.All the bottle labels are handpainted illustrations of various species of painted wolves found in the region. They are a work of art, as are the wines themselves.Wild dogs and cyclists have much in common:  individual prowess, teamwork, energy, camaraderie and a never give-up attitude. Jeremy is an enthusiastic cyclist and has used this passion as an additional way to raise funds for conservation. He has organised rides through some of the remaining pockets of wilderness inhabited by wild dogs as well as sponsoring major cycling events like the Tour de Tuli, which benefits the Children in the Wilderness charity. As such, each wine has an interesting story to tell on its labels!